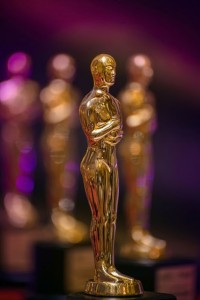 It is a trick question.  I had better be the winner as I have one advantage over all of value based formulas used by the big 3.  I have seen the inside of the house.   Often, really too often, folks tell me, " but Zillow says…."  I could counter that Trulia says it is worth more.  Or Realtor.com less.  These sites are great but they are really just a view of the field from the hole in the outfield fence.  They can not take into account the condition of the property.  They have no way of knowing if the home has stainless steel appliances, granite counters, is freshly painted with new carpet and a new spray foam insulation or if the Smithsonian just called to ask for the kitchen for a 1970s exhibit.
Okay so, between the big 3, who  should you trust?  There is no clear winner.  The values can differ tremendously between the three.  Let's look at some real life examples.
BASIC RAMBLER IN VIENNA WOODS
I was recently invited to a home in Vienna Woods subdivision in Vienna VA that may go on the market in Spring 2016.  They wanted to start planning now so I was called in to advise. This is a typical Vienna Woods home with about 1200 sq feet above grade. It's in great shape but it has an outdated kitchen and baths.  Very clean and neat.  No additions.  There are dozens of comps to use for this.   Here are the values:
Zillow $640,450
Realtor.com $634,726;
Trulia $593,000.
My suggested price?  $625,000 list.
RAMBLER WITH AN ADDITION IN VIENNA
Next let's go to another neighborhood in Vienna Va.  I have a client with a traditional rambler like the Vienna Woods home above but they have a family room addition and a more updated kitchen.  These folks recently refinanced a mortgage and had a bank appraisal.   This time Realtor.com was still in the middle but Zillow and Trulia switched and what a spread!!!
Trulia  $733,000
Realtor.com $665,344
Zillow $597,761.
Actual appraisal?  $690,000
NEWER COLONIAL IN VIENNA
And last a relatively  new home in Vienna VA  that is over 4500 sq feet that also may come on the market in a few months.  Zillow and Trulia are real close but way off  on the low side.
Realtor.com $1,175,608
Trulia $983,000
Zillow $982,693
My suggested list $1,175,000 – Realtor.com was right on with this one.
CONCLUSION
These estimated values can be way off.  In each of the 3 examples, there was a different vendor with the highest estimate.  In only one instance was the value correct.  Use this tool sparingly and call a Realtor (preferably me!) to get a more accurate evaluation of your home.