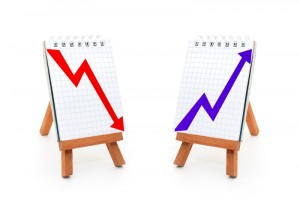 I am a numbers person.  For years I kept extensive spreadsheets on the history of the Northern Virginia real estate market.  I developed my own charts and graphs to show the flow of sales and inventory throughout the year, price trends and more. I simply could not find a source of sales info that presented it clearly and concisely but that was before I found the Smart Charts from Real Estate Business Intelligence (RBI).
I immediately subscribed to their service and have embedded several of the charts on site.  Click on the Market Stats tab above to get the latest on our local market.  There you will see the latest monthly data, a 2 year review of the market and a 10 year overview.  These charts update monthly around the 5th of the month.   Bookmark the page and make it your go to source for real estate info.
I have embedded a handful of charts here but there is so much more available.   Supply and demand charts, percentage of sales price to list price, $ per square foot  to name a few.  If you want charts on the stats that are not on the site, let me know and I can easily get them to you.
Also, the charts cover the areas of Fairfax County, Arlington County and the cities of Falls Church and Alexandria.  If you would like info on Prince William County or Loudoun County, I can do that for you.  Also, I can drill down to specific towns like Vienna VA or specific zip codes.  If you want it, I am fairly certain I can extract it from this site.
This information is helpful to me as I advise my clients and I hope you find it informative and easy to use as well.