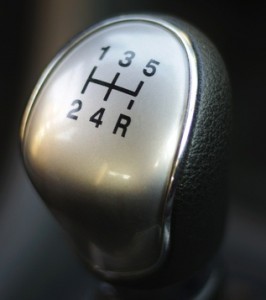 (Say that quickly!)    I usually just post the monthly numbers in the Market Stats section of the website and do not comment on the numbers but there was one number in the September results that showed a small turn in the market.  Most people tout the change in average price as an indicator in market direction.  I believe the inventory levels are more important in determining the future of the market and that number changed direction in September.
Since February 2011, the month over month inventory for the current year has been less than the prior year.  That is until last month.  September 2013 inventory was 4.6% higher then September 2012 with 3736 homes on the market at the end of the month in Fairfax, Arlington and Alexandria  vs 3570 in September 2012.  Historically, that is still a rather low number but it is a change in direction.  For perspective here are the number of homes on the market at the end of September numbers since 2005:
2005  3540 homes; 2006  10473 homes; 2007  10018 homes; 2008  7834 homes; 2009  7237 homes;    2010  5470 homes;  2011  4871 homes; 2012  3570 homes;  2013  3736 homes
So the 2013 numbers are on the low end.  Thus there is still a limited selection for perspective buyers.  Take a typical homes search -a $300,000 to $350,000 townhome in Centreville,  a $600,000 to $750,000 home in Vienna, a $1,000,000 to $1,250,000 in Great Falls,  a $150,000 to $225,000 condos in Fairfax, etc and you can see how quickly 3736 homes can be sliced and diced.
WHY IS INVENTORY UP?
When interest rates rose this summer, I noticed fewer buyers in the market.  (Now for a guy who was practicing real estate when rates were in double digits, I am shocked that a move from 3.5% to 4.5% put the brakes on.)
Also, I have worked with buyers over the spring who lost out on multiple contract offers and decided to go to the sidelines until the market cooled.  If I had a few, I am sure other agents did as well so fewer buyers equals fewer contracts which equals longer marketing time (in September it was 35 days on average, the highest in the last few months.)  Thus new homes come on without old ones going off and the numbers increase.
Last, since prices have risen in the last year there are sellers who were once underwater that are now able to sell and are entering the market.
SO WHAT DOES IT ALL MEAN?
If you are a buyer who got tired fighting multiples all spring, now is a great time to jump back in.  With fewer buyers, there is less competition.  Rates of 4.5% while not the absolute lowest we've seen in the recent past are still very near historic lows.  And should they drop back down, a refinance is always an option.  No one can predict the short term direction of rates but there sure is more room on the upside than the downside.
If you are a seller, expect a little more time to get the home sold.  Additionally, properly presenting the home is even more important.  Make sure the home is warm and welcoming and has a strong internet presence with great professional picture – all things I can help you with.