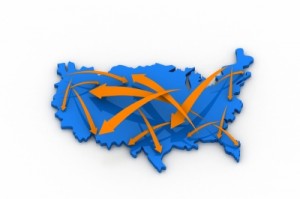 As you may have surmised from reading my blogs, I believe in investment real estate.  I have personally invested in Northern Virginia and in markets outside this area. When I went to new markets it took me quite a bit of work to find an investor friendly Realtor in that town.
I thought others may be struggling as well so I created www.outoftownlandlord.com.  This is the only site I am aware of that matches out of town landlords and investors to a local investor friendly Realtor.
We launched the site in August 2016. By the end of 2019,  the goal is to be in over 100 markets.  (For a list of covered cities – see below.)
For each market, I spend time going through dozens and dozens of Realtor websites.  (Let me get on my soapbox.  It is amazing how many are cookie cutter.  So many have the exact same format AND the exact same wording. But that is a topic for another day)
When I find a Realtor who works investments and perhaps mentions they work with out of town landlords, I next go to the state licensing board.  I want to make sure they have been licensed at least 3 years and have not had any major ethics violations.
I also am looking for Realtors who have invested or are currently investing themselves.
I am selecting only 1 Realtor per market so they know that if they do not provide great service, they will lose their spot.
Check out the site and let me know what you think!
If you are an investor looking to invest in a particular town and we don't have it up yet, let me know.  I will get right on it and find you an investor friendly Realtor in that market.
CITIES CURRENTLY COVERED IN OUT OF TOWN LANDLORD
Albuquerque, NM – Investor Friendly Realtor Ginny Cerrella
Alexandria, LA –  Investor Friendly Realtor Mary Sonnier
Austin, TX – Investor Friendly Realtor Dan Burstain
Boise, ID – Investor Friendly Realtor Joanna Weber
Cape Coral/Fort Myers, FL – Investor Friendly Realtor Barry Goettemoeller
Chicago, IL (North Side) – Investor Friendly Realtor Brianna Schmidt
Chicago, IL (NW Suburbs) – Investor Friendly Realtor Josh Brown
Charleston, SC – Investor Friendly Realtor Troy Gandee
Charlotte, NC – Investor Friendly Realtor Liz Young
Cincinnati, OH – Investor Friendly Realtor Rick Louallen
Detroit, MI – Investor Friendly Realtor Richard Ball
Detroit (Metro), MI – Investor Friendly Realtor Alan Stalter
Durham, NC – Investor Friendly Realtor Tiffany Elder
Fairfax, VA/Northern Virginia – Investor Friendly Realtor Joe Facenda
Fort Collins, CO – Investor Friendly Realtor Dan Bode
Fort Smith, AR –  Investor Friendly Realtor Dave Adams
Grand Rapids, MI – Investor Friendly Realtor Jake Thomas
Hagerstown, MD – Investor Friendly Realtor Bill Kenny
Houston, TX – Investor Friendly Realtor Tom Stutz
Indianapolis, IN – Investor Friendly Realtor Peter Stewart
Iowa City, IA – Investor Friendly Realtor Kyle Von Stein
Kansas City, KS – Investor Friendly Realtor Brian Dinkel
Lexington, KY – Investor Friendly Realtor Joshua Barrett
Madison, WI – Investor Friendly Realtor Ben Anton
Minneapolis/ St. Paul, MN – Investor Friendly Realtor Bernie Borschke
New Orleans, LA –Investor Friendly Realtor Stephen Leonard
Norfolk/Newport News, VA –  Investor Friendly Realtor John Leviege
Oklahoma City, OK –  Investor Friendly Realtor Zach Sikes
Omaha, NE – Investor Friendly Realtor Chris Egan
Philadelphia, PA –  Investor Friendly Realtor Melissa Purnell
Philadelphia (Southwestern Suburbs), PA –  Investor Friendly Realtor Dennis Morgan
Portland, OR – Investor Friendly Realtor  Justin Leithem
Port St. Lucie, FL – Investor Friendly Realtor Andy Spears
Raleigh, NC – Investor Friendly Realtor Tiffany Elder
Saint Louis, MO – Investor Friendly Realtor Alicia Sierra
Sante Fe, NM – Investor Friendly Realtor Ginny Cerrella
Salt Lake City, UT – Investor Friendly Realtor Steve Theobald
Tacoma, WA – Investor Friendly Realtor Deanne Davidson
Tampa/Saint Petersburg, FL –  Investor Friendly Realtor Jeff Copeland
Tuscon, AZ – Investor Friendly Realtor Matt Bollinger
Wichita, KS – Investor Friendly Realtor Daniel Wampler