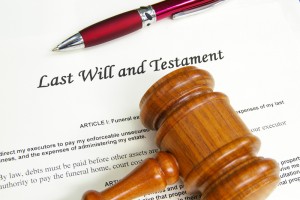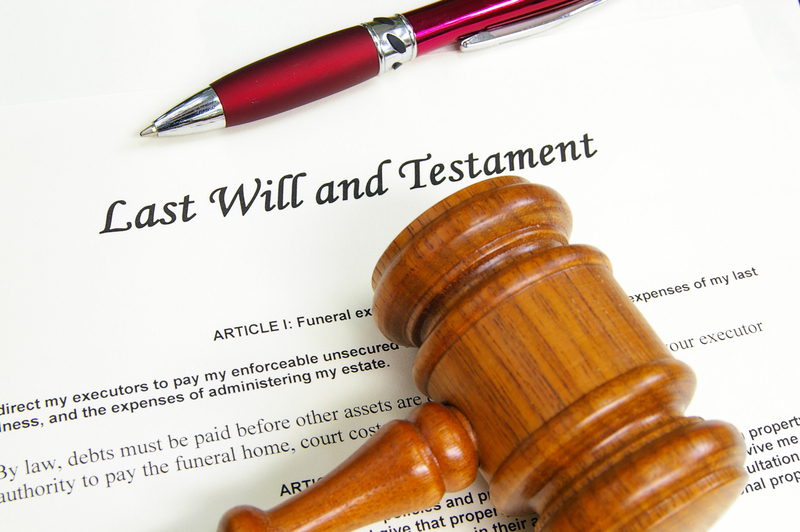 Losing a loved one is difficult on many fronts – emotionally, physically and legally.
People grieve differently.  However long it takes and after most of the tears are gone, there is the business part of things.  Many people struggle with what to do with the personal possessions and, very often, a house.
I can help with both but before we discuss what to do with the home, let's do a top line review of the tax treatment of real estate and the differences between ownership transfer when the homeowner is alive vs when they have passed away.
A BRIEF OVERVIEW OF CAPITAL GAINS – APPLIED WHEN THE HOMEOWNER IS ALIVE
Capital gains taxes are paid on the "gain" from a sale of a property.  For a personal residence each homeowner has a $250,000 exemption.  Married couples have $500,000.
Assume a single person bought a home for $100,000 and sold it many years later for $550,000.  The gain is $450,000 ($550,00-$100,000).  But the seller has a $250,000 exemption thus capital gains are paid only on the $200,000 difference.  ($450,000 gain less $250,000 exemption)
For most folks the capital gains rate is 15%.
There is a bit more that goes into calculating capital gains.  Acquisition closing costs, selling expenses, capital improvements and expenses to prepare the home for sale can all be thrown in to make the gain a bit smaller but I think you get the idea of how it is calculated.
Please use all of these examples as guides and check with a CPA before proceeding as your situation may be different.
A BRIEF OVERVIEW OF STEPPED UP BASIS – APPLIED UPON THE DEATH OF THE HOMEOWNER
When a homeowner dies, the heirs inherit the home at the current market value.  So, if a home is sold within a relatively short period after the death of the homeowner, there would be no capital gains tax applied.
In the example above, the home is inherited for $550,000 and sold for $550,000 – no gain from a tax perspective.   The fact that the deceased homeowner bought for $100,000 years ago is immaterial.
Now, estate tax is different than income tax and I am not a tax expert so again, check with a tax professional.
WHEW.  NO TAX.  GREAT!  BUT WHAT DO WE DO WITH THE HOME?
Hopefully all of the heirs are in agreement on the appropriate real estate strategy.  If there is an executor, very often that person will have the authority to decide what is in the best interests of the estate and can sell the property without 100% approval from all heirs.
Of course, most families try to work together but often individual family members have different goals and needs. And that is not only on whether the home should be sold but at what price and under what conditions.
Having a Realtor experienced in estate sales who can step in and work to keep everyone calm is critical.   A Realtor like…. well, me!
I am not a trained therapist but I think 27 years of experience working deals with every personality type has helped me become a pretty good conflict management facilitator.  I understand when I take on an estate sale that I may need to speak with confused, excited, jealous or paranoid family members. It goes with the territory.
Really it is quite rare that I see significant conflict but there very often is disagreement or confusion about how to proceed and I can clearly lay out the various options. It is helpful to have a person who is not emotionally involved work through all of this with the family and, in particular, the executor. In the end, though, I do take my orders from the executor.
THE 3 MAIN WAYS TO SELL THE HOME
Sell As Is
Often, particularly if the home has been in the family for decades, it is in disrepair.  Mom and Dad may have been the greatest gardeners and handy people in their younger years but often age has a way of slowing folks down.  In the last years of life many home owners just can't keep up.
If the estate has no money or interest in fixing up the home, this is the way to go. This strategy will not bring in top dollar or allow the home to receive maximum value.  But it does put money in the pockets of the heirs quickly.
These deals are cash deals with no inspections or appraisals.  They settle within a week or two.  Investors will often take the home as is with all contents so no need for the heirs to clean out anything except personal items.
BUT BEWARE!!! There are folks in the investment community called wholesalers.  They will tell you they are paying cash for the home and present a contract to purchase the home.  However, if you read that contract carefully, it will say they will settle quickly but they also have the right to back out.  Why?  Their goal is to get the house under control and then flip it, before settlement, to a rehabber they know who will actually close the deal.   Sometimes wholesalers can't find a rehabber to take the home and they cancel the contract.  Make sure you get a big non-refundable EMD for any deal and read the contract carefully.
I do quite a bit of investment work and know many cash buyers – real cash buyers, not wholesalers –  looking for rehab deals. If you want to sell as is, do not take the first deal that comes your way.  I can help you maximize your return by exposing it to many cash investors either privately or publicly on the MLS.
Rehab and Resell.
If the estate has money and wants to get every penny out of the sale, it may be best to rehab the property and resell it as a renovated home.  I can certainly give you an idea as to the price you would get as is and the price you would get if remodeled.
However, some sellers wanting to take this route decide against it after analyzing the time and money it would take.  Plus, if there are several heirs, by the time the extra profit is divided up, it is not worth the time and effort.
List for Maximum Return When the Home Shows Well
If the home shows well, you would be well advised to put it on the open market and get the best and highest price possible.  You will be contacted by wholesalers and other investors looking for a deal.  Their thinking is that many estates are desperate to get rid of the property.
Even if the estate needs quick cash, for a showy home, talk to me and let's see if we can put it on the market to get maximum price. I will even work with you on a very short listing agreement.   You can always fall back to the quick cash deal.  In pursuit of fast money, I have seen sellers leave significant dollars on the table that would have been available had they only waited 30 or 60 days.
Let me analyze where you are at, where the market is at and the time it would take to sell the home so you can make an informed decision as to the best strategy.
Bottom Line: It is all situational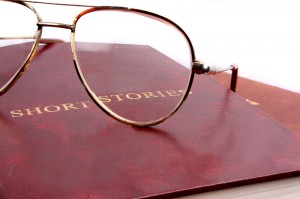 When I sit with a family that has recently lost a loved one my first goal is to get to know the family and understand their needs. Is it a quick sale so the cash can be disbursed to cover important bills of the deceased or the heirs?  Does the estate have money, time or expertise to fix up the home or even make minor repairs?  Is perhaps, keeping it as a rental the best way to go?  Here are few examples of situations I have worked through with the heirs.
Jim had no plans to sell and had recently put in new windows and doors, a new kitchen and partially updated the baths. Suddenly he passed. His only son was referred to me.  The house showed wonderfully well except for the unfinished bath and a leak around the chimney flashing.  We got those two items corrected and sold for top dollar.
Betty had lived in the house for 40 years.   Her late husband had been one heck of a handyman creating all kinds of creative nooks and even finishing off an attic. But after he died, she lost interest in maintaining the home.  When she passed the kitchen was dated and several of the gold appliances did not even work.  This was an in between situation. To renovate the kitchen, paint and do other updates would eat up most of the remaining funds in the estate and the return would not be all that great for the time and expense invested.  Together the two daughters and I decided to sell as is at a price slightly below market.  It wasn't a flip home but a good sweat equity investment for a first timer which is just what we found.
Ellie was a heavy smoker who also seemed to have an aversion to fresh air.  She smoked and smoked with the windows closed until lung cancer finally brought her down. Her condo townhome was in a lovely neighborhood but her location in the community was not all that great.  And she left behind quite a bit of clothing and furniture that needed to be disposed of.  We coordinated donations to charity.  We removed the smoke filled carpeting and got the home painted by a professional who was able to seal the walls and eliminate 98% of the smell.  The home was sold for top dollar.
Noel had had a terrible accident in his 30s, was on permanent disability. He ended up returning to live with his mother in their Vienna townhome.   When she passed away, since he could no longer work and his disability could not cover the mortgage, he needed to sell the home.  Noel was the executor.  He had no money to move until the home was sold.  The house was packed with his things and his mom's things.  We put it on the market.  It was not in the best showing condition but we got it sold. It was not as high as we would have received if it were empty but sometimes you just need to do the best you can do.
Since it is all situational, you need a Realtor who has had experience with estate sales and one who has the patience to work through the various options.  With over a quarter century of experience, I know I can help.   Do I know everything?  Of course not.  I am not a tax professional or an estate attorney but one thing experience teaches you is the boundary lines.  I know when I need to ask questions of other professionals.  I can spot problems on the horizon and know when we need to get others involved.
If you have recently lost a loved one and there is real estate involved even if it is outside my market, give me a call.  I would be happy to talk through the situation with you.
From executors and administrators I recently worked with: 
I can't thank you enough again for your help.  You've been so understanding about my problems and complications and made the process much easier to understand.  Kathleen R.

We appreciate everything you have done for me and my dad's estate! I truly believe things happen for a reason. So blessed that you, out of a million realtors sent us your card!  Shelley G.
Joe was an enormous help to myself and my family when we needed to sell my brothers home. He was very professional and knowledgeable and was very pleasant to work with. He was able to provide a lot of help in getting my brother's home ready for sale, which was extremely helpful to me being out of state.  He was quick in responding to questions and provided us with frequent updates on how the preparations were going. He presented the offers on the home very objectively, listing pros and cons – but not favoring one over the other. There were a number of family members involved in this process, and Joe was great is getting this all coordinated. I am not sure how we would have gotten it all done without his help. I would unconditionally recommend Joe to anyone who is looking for a real estate agent.  Mary S.